San Diego's city council has worked towards limiting the rapid growth of Airbnbs and similar short-term rentals for the past half-decade. For the last two years, measures have been enacted, rescinded, and again proposed to little avail.

On February 23, however, by a vote of 8-1, a measure placing a cap on short-term rentals finally passed. A second vote on April 6 reaffirmed the late February decision again by the same margin. The ordinance, called the Short-Term Residential Occupancy ordinance (STRO), was signed into law by Mayor Todd Gloria on April 14.

But what does this new ordinance mean for Point Loma and Pacific Beach homeowners? We've got you covered. Read on to learn more about the STRO and how these new Airbnb rules will impact San Diego-area homes.


What is the Short-Term Residential Occupancy ordinance?
The Short-Term Residential Occupancy ordinance or STRO caps the number of whole-home short-term rentals across the region. The ordinance dictates a cap of 1% of the city's entire housing stock based on data provided by the San Diego Planning Commission. That translates to a cap of 5,400 whole-home short-term rentals available for more than 20 days a year. Currently, it is estimated that there are 14,700 whole-home short-term rentals located throughout the city.
Are there exceptions or exemptions to the STRO?
There are a few exceptions to the STRO. Let us explain.

The ordinance categorizes San Diego's short term rentals into four groups:

◾ Home-sharing rentals
◾ Part-time rentals rented a maximum of 20 days a year
◾ Whole-home rentals rented more than 20 days a year
◾ Whole-home rentals in Mission Beach

The ordinance does not limit home-sharing rentals where the owner or owners occupy the home, nor does it impact those part-time rentals that max out at 20 days a year.

Specifically, Mission Beach was singled out due to its long history of short-term rentals, which date back well before the proliferation of Airbnb and Vrbo short-term rentals. The Mission Beach community is limited to 30% of its total dwelling units, which is approximately 1,100 whole-home rentals.
Does the ordinance include additional rules or regulations?
There are a few extra rules to be aware of concerning the STRO.

One stipulation that may impact out-of-town owners is that a local contact must be available to respond to any disturbances at the home, noise or otherwise, within one hour.

The ordinance will also limit licenses for short-term rentals to a maximum of one license per person. However, the ordinance does allow for part-time or short-term rental owners to seek a special license at a lower annual fee to accommodate high visitor events, such as major sporting events or Comic-Con, which are both popular in the area.

Additionally, there's also a Good Neighbor Policy to enforce ordinance guidelines, establish a fine schedule for violations, and procedures for revoking licenses. This goes along with a yearly assessment to determine if the program is both effective and equitable.
When does the ordinance take effect?
Though already passed and signed into law, the STRO does not take effect until July 1, 2022. The delay is meant to allow the city time to establish the ordinance's required licensing protocols. This timeframe also provides short-term rental owners more than a year to decide how they will approach further rental business. However, the California Coastal Commission still needs to approve the ordinance before it can take full effect. A date has not been set for when that review will take place.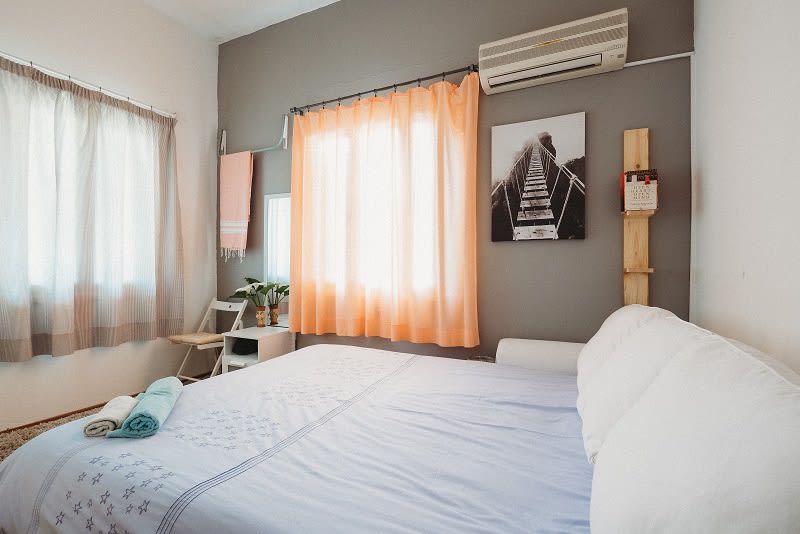 Is there anything left to decide?
The city council will reconvene in October on several unsettled issues. Among those concerns is the exact amount of proposed fees and the setup of a lottery system to allocate the limited number of licenses.

Early drafts of a potential fee schedule proposed a $50 licensing fee for those who rent their home for less than 20 days a year. For those renting out their entire home for more than 20 days a year, the fee would jump to $1,000.

As of now, the only proposal for the lottery is to prioritize "good actor" hosts, meaning those who operate their rental properties responsibly and pay their required taxes, including the Transient Occupancy Tax, which is effectively a hotel tax.
What is the financial impact on the city?
According to the San Diego City Treasurer Office, start-up costs for the new program will run $1.7 million. Ongoing expenses will total $2.4 million annually, much of that attributable to the administration of licenses. In addition, a review by the city's Independent Budget Analyst showed that the total number of whole-home rentals would be cut by 20%, putting the total whole-home rentals down to 30%. This reduction in rentals would reduce the funds generated by the Transient Occupancy Tax from $7.3 million per year to $4.4 million per year.
How do the new rules impact rentals in Pacific Beach and San Diego?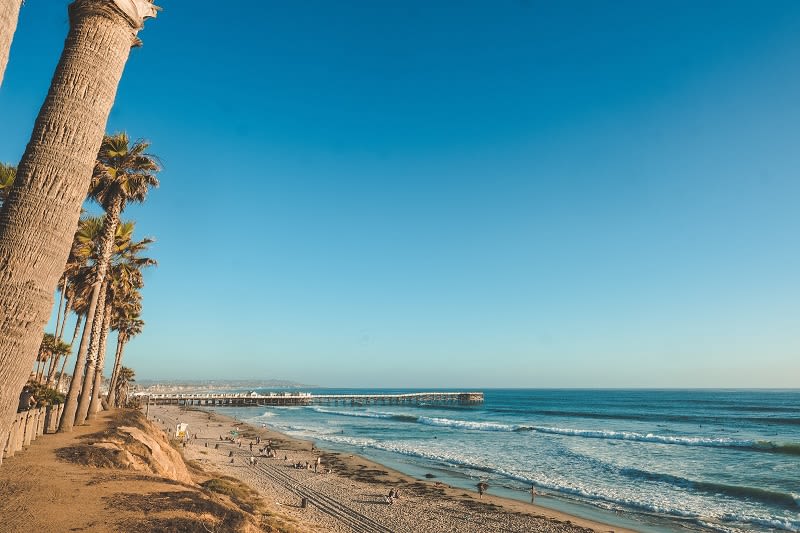 The impact of the new ordinance will be felt across the city, including Pacific Beach and Point Loma. The STRO will severely limit the ability of homeowners and investors to rent out their properties for financial gain. As outlined above, both the cap rate and the one-person/one-license restriction will curb the majority of rentals in both communities.

Though Mission Beach's exemption was the only mention of specific distribution in a single community, it's expected that communities with the lowest stock of short-term rentals, including Point Loma, will face the most significant impact from the regulations. As Mission Beach rivals both Pacific Beach and Downtown in short-term rental demand , its overall short-term rental volume should remain high.
What is the history behind the new regulations?
The seed for the current ordinance was first planted back in 2016 when talk began to somehow limit or reduce San Diego's rapidly expanding short-term rental market. In 2018, the city council attempted to push through restrictions that would have prohibited the short-term rental of second homes altogether. Representatives from Airbnb and Expedia, the parent company of Vrbo (formerly HomeAway), successfully backed a referendum that overturned the earlier ordinance.

The newest regulations are positioned as a compromise of sorts, although issues have continued to place homeowners and landlords or hosts at odds. To that end, the lone dissenter in the council's 8-1 vote is District 1 Councilmember Joe Lacava, who maintains the position that short-term rentals as a whole should be prohibited.


Are you ready to explore the best of San Diego real estate? Contact The Savory Group today to start your home buying or selling journey. From Downtown San Diego real estate to Pacific Beach, North County, or La Jolla homes for sale, allow Jeannine Savory and her team's 20+ years of experience and expertise to be your guide to San Diego's luxury real estate market.