The Mission Beach neighborhood is a peninsula in San Diego bordered by the Pacific Ocean and Mission Bay. This laid-back neighborhood has been developing since 1602, when the Spanish explorers called it "Puerto Falso." Even if you don't speak Spanish, you can easily conclude that this name means false port or bay. Over the course of centuries, this area has been used for exploration, as a wildlife refuge, and much more.


Mission Beach homes for sale were once tents. When the area was first developed by
J.M. Asher
in 1916, the land was sold in small lots, and tents were put up for residents to live in. Definitely a long way from today's Mission Beach real estate that equals style and luxury. Mission Beach is now a beautiful place to live, with activities for everyone and nothing but water around you.
What to know before buying a Mission Beach Beachfront Home
The layout of Mission Beach
It is always helpful to understand the geography of the area when you move. Many locals will give directions based on the compass. Others will provide you with landmarks or buildings. Either way, it is a good idea to know where you are so you do not miss an opportunity to find a hot spot.


With borders of the Pacific Ocean and Mission Bay, the neighborhood has natural boundaries that help to design the layout of the neighborhood. Not everyone is good with a compass, but for this article, we will discuss the layout in terms of North, East, South, and West. The North end of the peninsula connects to the mainland of California. Visitors can travel via Mission Boulevard to and from the peninsula. The peninsula ends on its South end at South Mission Beach with a channel entrance to the bay. The entire West side of the peninsula faces, you guessed it, the Pacific Ocean. With various coves, parks, and recreation areas, the East side of the peninsula faces Mission Bay. While the peninsula is nearly two miles long, it really is not all that wide. It is divided almost directly down the middle by Mission Boulevard. If you ever get turned around, find your way to the Boulevard, and you can reset your sense of direction (or lack thereof).

Fantastic beaches
While Mission Beach is not an island, it certainly has the feel of one for those who own Mission Beach real estate. With water on three sides, there is more than enough opportunity to take advantage of the beaches located here.


Mission Beach
- Facing the Pacific Ocean, this park offers a wide array of restaurants, shops, activities, and even a retro amusement park, which we will go into more detail about further down. The walkway on the beach can be used for walking, running, or skating. Many locals use this location to take in the views while getting their exercise for the day.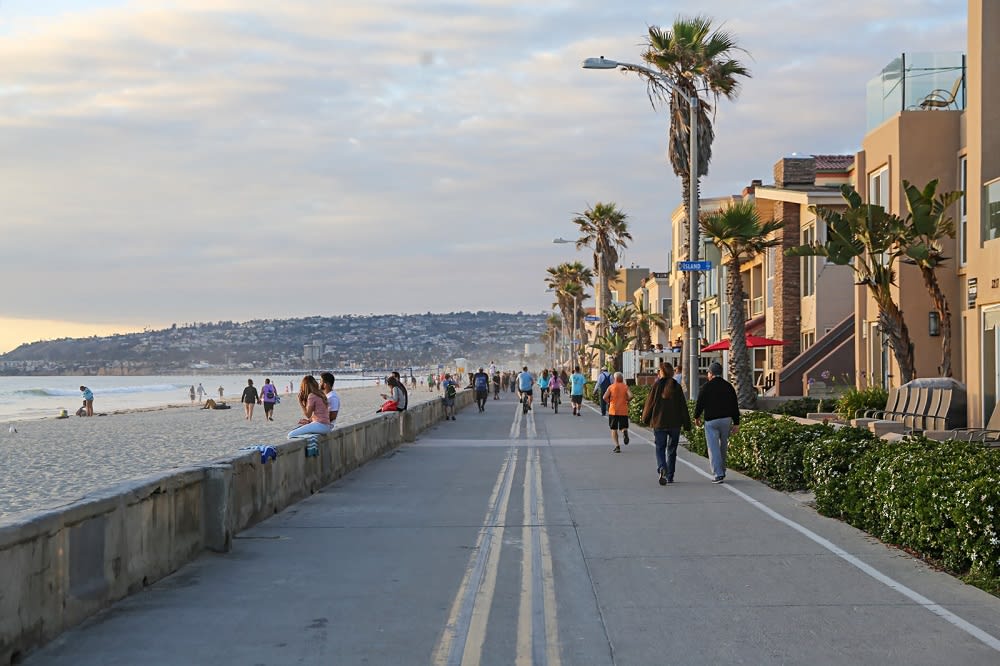 South Mission Beach Park
- This park is at the Southern tip of the peninsula, and wide beaches offer you plenty of opportunities to spread out while visiting here. There is also a grass park that has a basketball court and restrooms. If you would like, you can walk from South Beach to Mission Beach or if you're feeling adventurous, walk all the way to Pacific Beach.
Mission Point Park
- This quieter park sits between the Pacific Ocean and Mission Bay, offering a great place to sit and watch the boat go by. There is a grass park with benches offering a relaxing view of the water and people surrounding you. The city is working on erosion prevention, so there are rocks piled on the shoreline. There is also a sandy area on the Mission Bay side where you can relax and enjoy the peaceful atmosphere.

People live an active lifestyle
With sunshine and warm weather year-round, Mission Beach homes for sale offer an abundance of outdoor activity. With boardwalks and walking paths enveloping most of the peninsula, walking, running, skating, and biking are all fantastic ways to get around the town. The parks and beaches offer additional recreational activities such as volleyball and basketball. Lastly, being surrounded by water offers you great access to all sorts of water activities, including kiteboarding, surfing, and kayaking. Life will never be boring with so much to do right out the front door of your home.

Boardwalks all around
Mission Bay offers boardwalks on the Pacific Ocean side of the peninsula as well as on the Mission Bay side, doubling the availability of restaurants, bars, shops, and entertainment available when visiting or living here. Spending time on the boardwalks eating sushi in a relaxed environment is what life is like when living in the Mission Beach neighborhood.

There's more than just the beach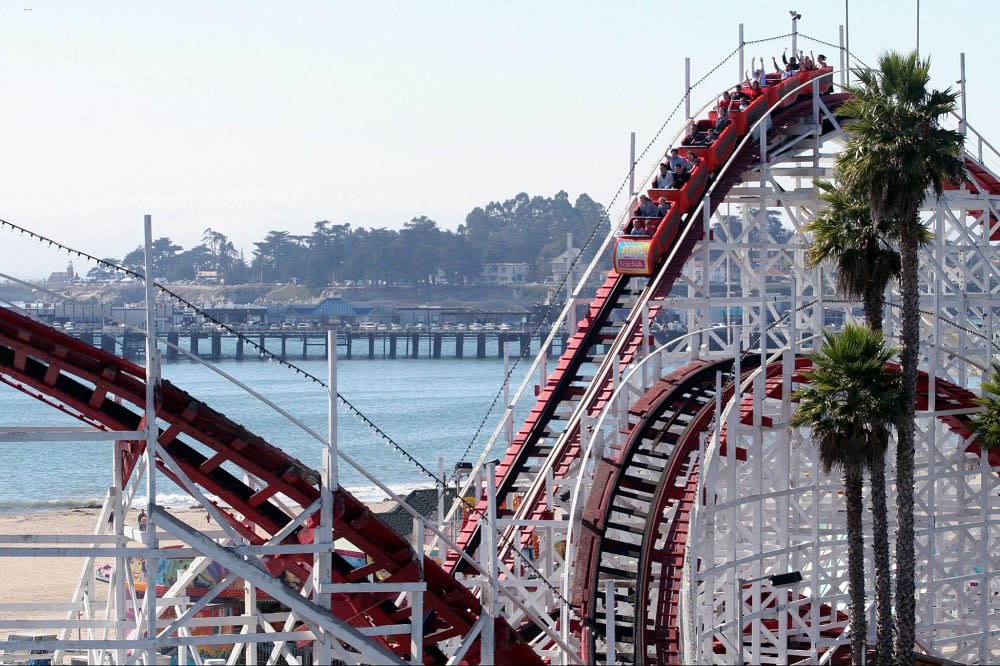 On the waterfront is the Giant Dipper. Built in 1925, the Giant Dipper is an icon of Mission Beach. The rollercoaster has some history, as it was closed down for a period, but thankfully some concerned citizens came together and brought it back to life. The Giant Dipper is located in
Belmont Park
, on the Mission Beach Boardwalk. The park has over seven acres of fun-filled activities for the entire family. This is a tremendously fun way to spend a day on Mission Beach.

World's largest instructional waterfront facilities
If learning a new water sport is on your bucket list, this facility is the place to be. The
Mission Bay Aquatic Center
offers equipment rentals, youth programs, group and private lessons, and many other events. Offering sailing, wakeboarding, paddling, kayaking, rowing, and windsurfing classes, you are sure to find something that fits you. The facility is located on the East side of Mission Bay, with direct access to the water.
Looking for beachfront Mission Beach real estate?
Purchasing a Mission Beach real estate property allows you to have amazing views and live in an easygoing environment. If you're ready to take the next steps and view Mission Beach homes for sale, reach out to one of the trusted agents at
The Savory Group
for expert service.