If you're considering buying or selling real estate near downtown San Diego, you should be aware of recent commercial developments in the area and how this may affect the city's broader real estate market. Staying informed on the changes in your current (or future) neighborhood can help you decide when to buy, when to sell, and how you can expect your city to change. In this case, the change is focused on downtown San Diego's Research and Development District (RaDD).


What's happening in downtown San Diego?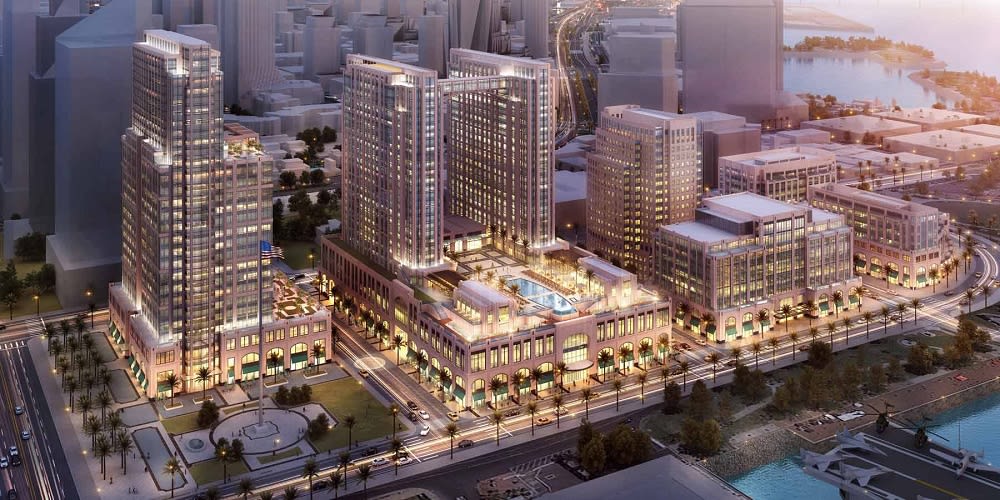 Credit: Manchester Financial Group

In the fall of 2020, the development firm IQHQ announced it had closed on eight acres of ground along the San Diego waterfront and would begin the development process on a new lab, office, and retail space. The new development was christened the "RaDD" and is projected to be the largest urban waterfront site on the Pacific Coast.

The life sciences industry is already booming in San Diego, but most biotech companies are located in the Torrey Pines area of the city. Torrey Pines is approximately 15.5 miles from the RaDD development site, which will add thousands of square feet of offices to the downtown San Diego area. The Manchester Financial Group will also build on the two square blocks it owns adjacent to the site, with plans to construct a 1000-room hotel and 1.9-acre plaza.
What does this mean for downtown San Diego?
It's estimated that these real estate developments will bring approximately 8000 new jobs to the downtown area. With such an influx of people to the downtown area, prices for downtown San Diego homes are expected to continue growing. This is the first time in over two decades that downtown San Diego will have any significant development, and it's likely to lead to the modernization of residential as well as commercial real estate in the area. 

The RaDD will also place a major strain on San Diego's already severe housing shortage. Not only will the price of downtown real estate surge, but the price of homes near transit lines and throughout the city will also inflate. Nearby suburbs such as Del Mar, Rancho Santa Fe, and Carlsbad may experience a drastic increase in rent and home valuations, as residents priced out of the downtown area move further from San Diego's core.
Tips for buying in downtown San Diego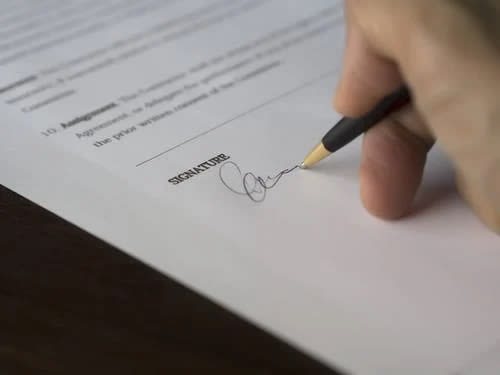 If you've been on the fence about purchasing a downtown San Diego home, it's best to bite the bullet and buy as quickly as possible while construction is still underway. Once employees have been hired and the hype continues to build, the market will be inundated with buyers. Below are some tips to help you quickly find and buy your ideal downtown property:
Get pre-approved: 
▫️ Sellers will be very picky when selling their downtown San Diego homes in light of this new development. To ensure your offer is considered, include a letter of pre-approval so sellers know you are serious about buying their property and have secured the necessary funds.


Act quickly: 
▫️ Be prepared to make an offer when you find a downtown San Diego home you like. In a competitive market, waiting just a few hours could mean losing the home to a more motivated buyer.


Work with a well-connected agent:
▫️ Not only will an agent with connections help you better understand the transformations going on downtown, but they will also be able to help you jump on new listings or find downtown San Diego homes that have not been listed to the general public. They can also connect with the seller's agent and work to get your offer placed at the top of the pile.


Know your budget and stick to it: 
▫️ It's likely that downtown San Diego homes for sale will get multiple offers, and bidding wars are almost guaranteed. To prevent yourself from getting carried away or priced out, develop a budget and share it with your real estate agent, so they can help you stick to it.
Tips for selling in downtown San Diego
If you're looking to sell your San Diego real estate, you're in a great position. You've chosen a good time to do it, but you'll need to follow these tips to get the most out of selling your property:
Price your real estate fairly: 
▫️ Establishing a price for your downtown San Diego home right now can be daunting, as the market is primed for further price escalation. The best way to ensure you price your San Diego home correctly is to have your real estate agent do a comparative market analysis that looks at what similar homes in the area have recently sold for. Your agent will also be able to work with other pros to determine what the future of downtown San Diego real estate will look like and help you produce the best listing price to attract buyers and make the most out of your investment.


Get the timing right: 
▫️ You may be unsure whether you should sell now while construction is underway, or wait until RaDD is complete. It's important to list your home at the right time for your needs, and the best way to do so is to talk with your experienced downtown San Diego real estate agent about your goals for selling. Your agent will be able to come up with the best predictive timeline for your goals and your real estate.


Prep it for listing. 
▫️ Just because downtown San Diego homes will be in demand doesn't mean you can skip the process of preparing it for the market. Homes that have been updated to include what current buyers are looking for, have enhanced their curb appeal, and have been professionally staged will be the most appealing to potential buyers and garner the highest offers.

The best way to ensure you take advantage of the quickly changing downtown San Diego real estate market is to work with an experienced local agent who can be your guide in the buying or selling process. The development of RaDD is a great opportunity for buyers, sellers, and investors, but it's important to be strategic given all the changes that are in the works.


If you're ready to buy or sell real estate in downtown San Diego, reach out to the Savory Group for the city's best local expertise and customer service.