San Diego is one of the most well-known cities in California, located on the Pacific coast. San Diego is most popular for its beaches, parks, and beautiful, warm climate. Its most popular tourist destination, as you will see on this list, is the renowned San Diego Zoo.

But don't worry, San Diego has something for everybody. Art galleries, museums, gardens, restaurants, shops… There is something here that everyone can enjoy, no matter what your keen interests may be. Or, maybe, you like golf? The beach? Hiking trails? There is something here for everyone, tourists or San Diego natives.

Here's a list of places you should visit this fall in San Diego!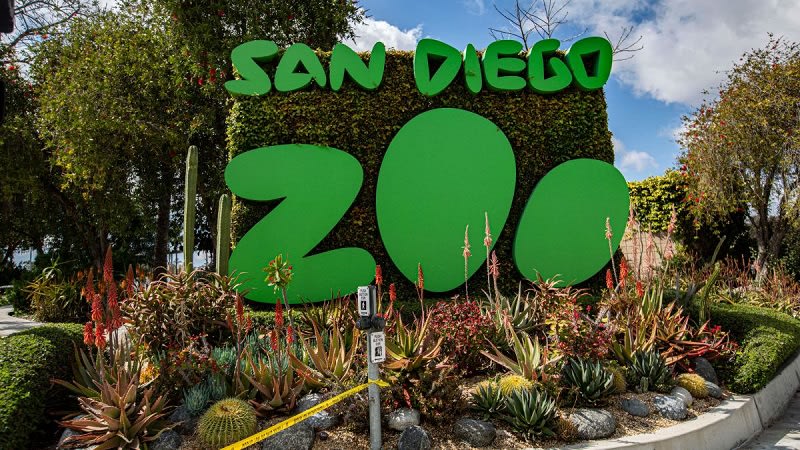 Image credit: cnn.com

Visit the San Diego Zoo
Of course, the San Diego Zoo is a staple of the city. Go ahead, ask anybody within reach anything that they may know about San Diego, and the zoo will most likely be the first or second thing they say. And with
good reason.

The San Diego Zoo is home to over 12,000 animals of more than 650 species and subspecies, on 100 acres of Balboa Park. While this is a zoo, first and foremost, they also hold various different events on a rational basis, which you can see on their website.

This is a perfect way to spend an entire day with your whole family. No matter how old your children might be, there will always be some kind of excitement to see these types of animals and to learn about them.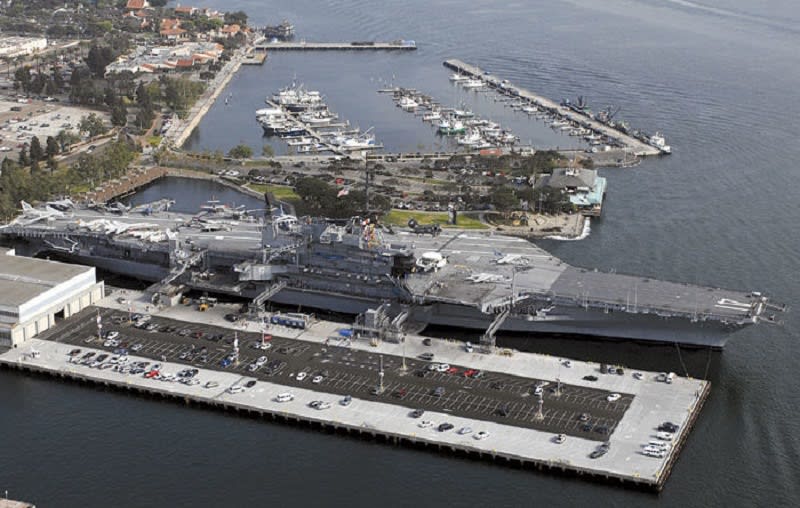 Image credit: thelog.com
USS Midway Museum
Are you interested in learning about significant American history? Take a trip to the USS Midway Museum. The museum is within the aircraft carrier Midway and houses a massive collection of aircraft, many of which were built in Southern California.

Much like any museum, this one has many exhibits to visit. There are about 60 carefully restored exhibits as a whole, all the way from the engine room to the flight deck, across 10 acres of space.

The hours of operation are 10 AM to 4 PM. The price of admission ranges from $18.00 for children 6-12 and veterans with proof of service, and $26 for adults 13 and up. Children below the age of 6 get in free. For more information please visit their official website, where you can also purchase tickets.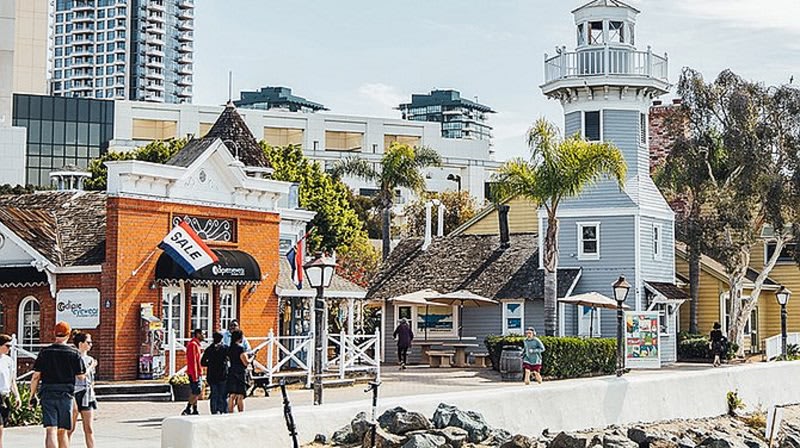 Image credit: nbcsandiego.com
Take a Stroll Through the Seaport Village
Are you more of a fan of shopping than you are of educational trips to museums or looking at pieces of art? Well, walking through the Seaport Village is definitely the place for you to spend your day!

With over 50 places to shop that are unique to Seaport Village, there is surely something there for you to spend your money on. If shopping isn't quite your speed and you would rather spend a relaxing day walking around and getting lunch or dinner, there are 4 fine dining Bayview restaurants and what's known as the Casual Dining, which has 13 restaurants, including places to get ice cream and burgers.

If you are only in San Diego for a short amount of time, Seaport Village is also in close proximity to local hotels to make it easy to get back and forth.

There are featured events, such as Flamingo Fridays, and a live music schedule that changes routinely based on who is performing.

Hours of operation range from 11 a.m. to 7 p.m., but including all events, and for information on that please go to their website!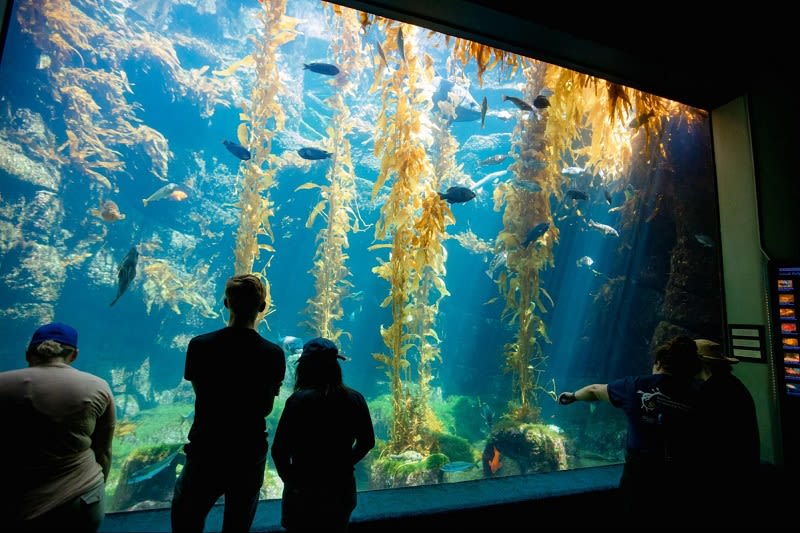 Image credit: sandiegomuseumcouncil.org
Birch Aquarium at Scripps Institution of Oceanography
The ocean is an interesting place, right? If you want to learn more about it, you should definitely check out the Birch Aquarium at Scripps Institution of Oceanography, located at the outreach center at the University of California, San Diego campus.

There are several different exhibits that show off the colorful marine life that is featured in more than 60 habitats. There are hands-on exhibits that show off the cutting-edge research that puts this Institute at the top of the list of places you should visit.

Ticket prices range from $15.00 for children 3 to 17, $19.50 for adults 17 and over, and $16.50 for seniors 60 and above. Students or UCSD staff have a discounted rate of $16.00 with valid ID, and there are special military discounts. You can check those out by clicking here. If you wish to buy tickets online instead of at the Aquarium itself, you can do that on their website.

Please note that for the foreseeable future there are extra precautionary safety measures due to the ongoing COVID-19 pandemic. For more information on this, please click here.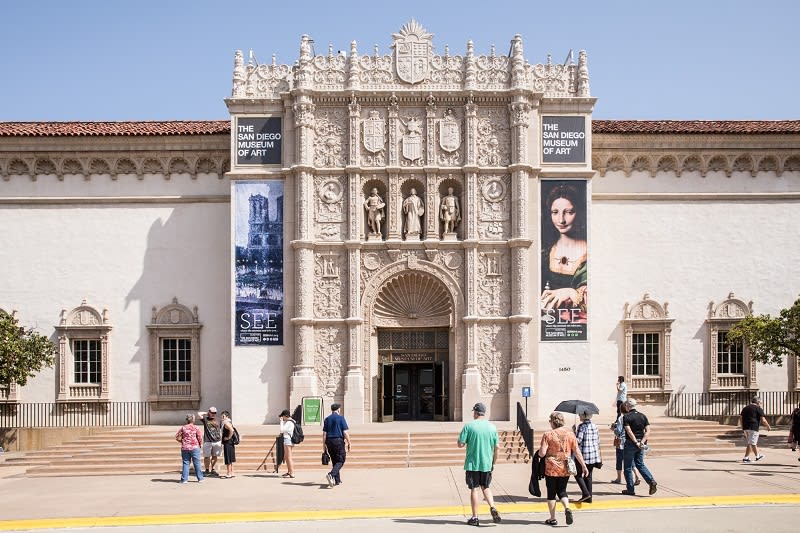 Image credit: linkedin.com
Take a Visit to the San Diego Museum of Art
With a wide collection of art, particularly in Spanish art, the San Diego Museum of Art is definitely a place to visit if you have a keen eye for art.

There is a broad assembly of exhibits on a rotational basis. Exhibits such as European Art and German Expressionism, to name a few, are some of the permanent exhibitions to the museum. There are a few exhibits that come and go, some new ones coming in the Fall and some leaving come 2022. For more information on what showings are going on at what point in time, you can click here. Maybe you'll find something that catches your interest and you can make a trip out to the museum for a day.

Tickets go from $20.00 for adults, $15.00 for seniors 65 and up, and military and students can get in at a discounted rate of $10.00 and $8.00 respectively. Youth 17 and under get in free and all ID for students and military will be checked upon coming inside. For more information or if you would like to buy tickets online, you can go to their website.

Please note that due to the COVID-19 pandemic there are extra precautionary safety measures in place in order to visit the museum. Masks are mandatory indoors for non-vaccinated people, including children. For more information, you can check out their website.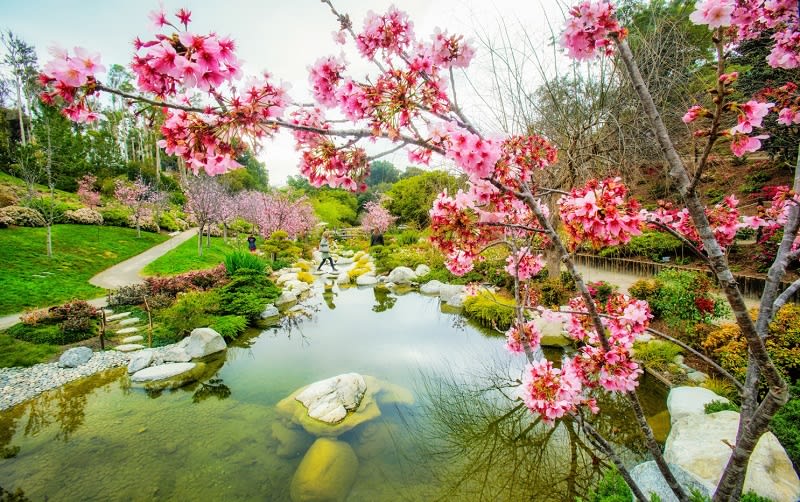 Image credit: sandiegotribune.com
Japanese Friendship Garden
While still educational, the Japanese Friendship Garden, or JFG, is also a serene space. JFG is a museum that offers a bunch of educational programs, exhibits, and cultural festivals to appreciate and enhance understanding of Japanese culture.

The garden itself, with plants and flora native to Japan and San Diego, is inspired by centuries-old Japanese design. The garden itself resides on 12 acres of land and is said to foster a relationship between humans and nature. If you are looking for something simplistic and beautiful, this would be a great day to spend the day.

Tickets range from $12.00 for general adults, $10.00 for seniors 65 and up, and $10.00 for students and military. ID will be checked upon arrival for students and the military. Children 6 and under get in free. If you want more information on the tickets or to buy them ahead of time, you can visit their website for more information.

So, bring your camera and take a stroll through the garden, relax and enjoy the beautiful serenity. Imagine how beautiful it will look in the coming autumn months.
Interested in Learning More?
If you're keen on making the move and you're interested in looking for Downtown San Diego real estate or you're interested in condos for sale in Downtown San Diego, please contact The Savory Group and a real estate agent will help you with your search.
*Header image credit: viator.com